Landscape contractor on the South Shore, in Montreal and in the Estrie region
Our certified services
Our planning work is unique and creative. G.T.L. Paysagiste is always listening to its clients to effectively guide them through their land transformation process.
For now more than 12 years, our team is distinguishing itself in the landscaping field on the South Shore. Our design and landscape architecture expertise, our experts horticulturists and our landscaping maintenance specialists are what make us a leading business with more than 40 employees in the landscaping field.
Our work is renowned and certified by several associations, such as APPQ, Maître Paysagiste and ASHOQ.
Landscape architect service
Our landscape architect analyzes your land or your yard and designs a unique and customized landscaping plan, according to your needs and your budget.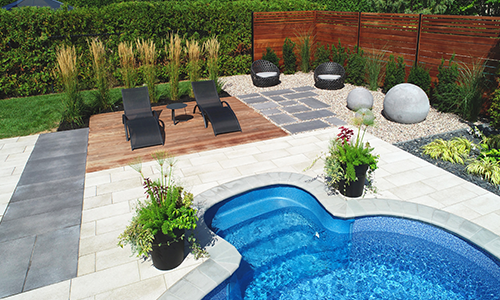 Landscaping service
We are carrying out all types of landscaping work on our vast territory: complete landscaping, excavation, flowerbeds installation, ornamental low wall creation, driveways design and paving stones installation, tree plantation, terrace construction, backyard landscaping, ponds, hedges, etc.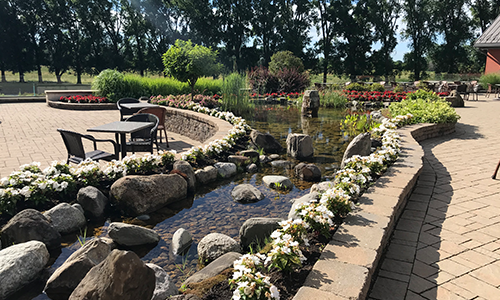 Commercial landscaping
Our team of landscapers, composed of 40 qualified employees, is specialized in residential, commercial and industrial landscaping.

Landscaping maintenance service
Our team has the necessary experience to take care of your green spaces. Grass mowing and treatment, hedge trimming, horticultural services, whatever your needs, our landscapers take care of it!
Large territory served
We are meeting your needs in the Estrie region (Eastern Townships), on the South Shore and even more. Thanks to the quality of our work, G.T.L. Paysagiste is experiencing a strong growth and we are happy to offer our services on a large territory.
Already 12 years! The team at G.T.L. Paysagiste distinguished itself through its expertise and its attention to detail. Be part of the adventure!