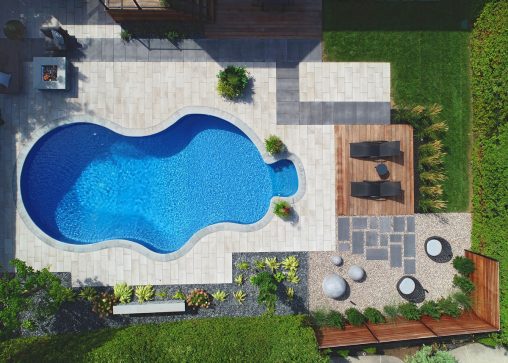 We offer paving stones laying services. Paving stone paving is a first choice solution for areas such as garden paths, parking lots, terraces and pool surrounds.
Paving stone is widely used by landscapers because it is a durable material that offers a wide variety of styles: granite, slate, concrete, sandstone, etc. There is also a large choice of colors and installation shapes for this product.
Paving, swimming pool outline, creation of paths
We work with various types of paving that adapt to your needs and tastes.
Installation of paving stones by landscaping professionals
The key to successful paving stones is to call in landscaping professionals. Indeed, this technique requires rigor and precision.
In addition, a landscape architect will know how to find a style of uni-stone in harmony with your land and your home. It will design the organization of the terrain and the overlap areas according to your lifestyle. He will also consider the town planning code in your municipality and he will respect the required percentage of vegetated area.
He will also take into account the physical properties of the pavers used and will not lay the same type of stone on a drivable area as on a recreational area.
The landscape architect will also be able to guide you in the choice of materials and the style of installation. Paving stone coverings are very durable. It is essential to be well advised and to make a wise choice, because this installation does not change every season.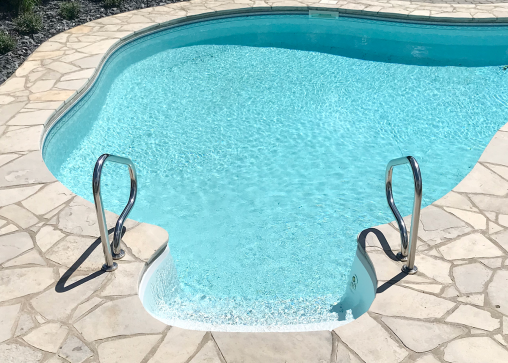 Paving stone in natural stone
We select our suppliers to offer you premium quality natural stone pavers. Natural stone is a noble and durable choice that gives a property a lot of character and presence.
It is a material that is resistant to time and fits perfectly into the layout of a land. Granite, sandstone, slate, silica, we have a wide choice of stone sizes in different colors.
Concrete paving stone
Concrete pavers have a wide variety of shapes, textures and colors. Their machined shape facilitates installation, because the pavers are all identical. There are also concrete pavers that mimic the look of natural stone.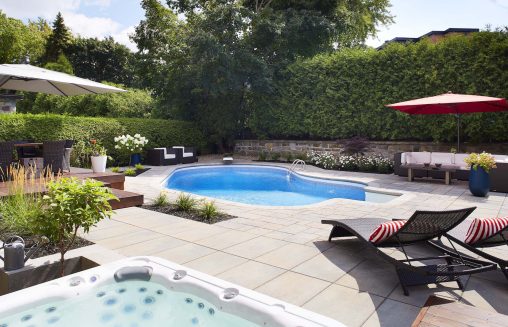 Some of our achievements of uni-stone
Frequently asked questions
How to arrange the outline of your swimming pool?
The paving in uni-stone is the ideal solution to arrange a swimming pool outline. Pavers are durable and can be made from a variety of materials to match your yard.
How to do landscaping for a small yard?
It is possible to arrange a small courtyard by creating multifunctional zones that optimize space. The landscape architect is the most qualified professional to successfully design a small yard.
How much does landscaping cost?
The cost of landscaping can vary greatly depending on your needs, the nature and size of your land, as well as the materials used. However, the minimum charge for a project with GTL Paysagiste is $ 10,000.
How to develop a sloping ground?
Our experts have a lot of ideas and means to make you enjoy a garden that is anything but flat: winding paths, terraces that spring out of pillars, gardens hidden in the corners, anything is possible.
Other pages that might interest you