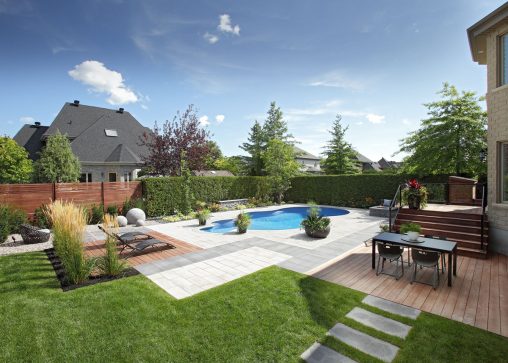 The best team for your lawn!
Are you looking for a lawn care and mowing professional?
*Offered with complete horticultural packages only
We do lawn mowing on the South Shore. Whether you are in Brossard, Saint-Hubert or Candiac, we will take care of your lawn!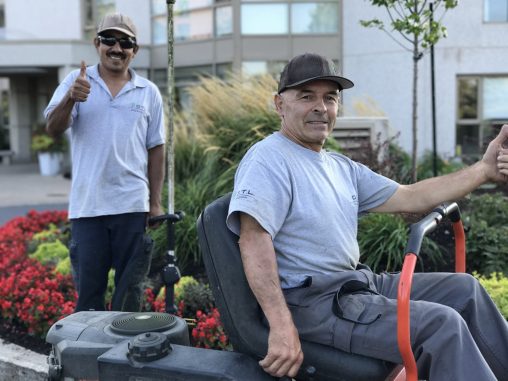 Hubert Montchamps et Vinicio Rodas,
Équipe de tonte résidentielle et commerciale.
Why is regular lawn mowing important ? 
The effects of an unkempt lawn are immediate :
A few weeks is all it takes to leave your yard or commercial green space looking neglected.
It is important to understand that lawn mowing is not done simply for aesthetic reasons; it also helps the structure of your grass. Regular mowing comes with many benefits :
Increased density of blades of grass
Decreased weed-growth (they no longer have room to grow)
Stronger blades of grassOur team's involvement provides a double benefit: healthier grass and a more beautiful lawn. The grass will become greener, more compact and resistant to disease. This also ensures thicker grass and the spreading lumps.
How often does my lawn need care ?
Lawn mowing and maintenance should begin around March and finish before the first frost in October.
The frequency of mowing depends on the season. Weekly mowing is a great way to improve the quality of your lawn; however, it is important to consider the season when assessing how often to mow :
Spring : Weekly mowing (5 to 7cm)
Summer : Every 10 days (7 to 10cm in order to preserve humidity and avoid yellowing of grass during hot periods)
Fall : Weekly mowing that is shorter (3cm)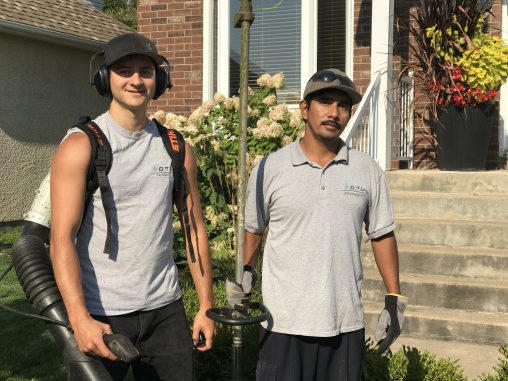 Gianni Confalone et Orlando Rodas, Équipe de tonte résidentielle.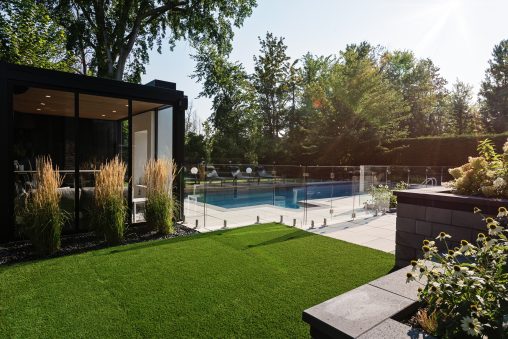 When is the best time to mow the lawn and when should it be avoided?
Why not mow early in the morning ?
With the presence of morning dew, mowing a damp lawn will cause an irregular cut and clogging underneath the lawnmower.
Why not mow during periods of drought ?
The sun can dry out and yellow grass, so mowing is not recommended during periods of heat. Allowing the grass to grow a bit longer reduces the risk of yellowing and conserves necessary humidity. Remember that the lawn helps to reduce the temperature around the home, so be sure to help it keep us cool!
The ideal moment to cut grass would then be late afternoon to optimize the cut and avoid excessive moisture or dryness.
How high should I cut my grass ?
If the rule of thumb is to avoid cutting more than 1/3 of the height of the grass, but the cut is also dependent on the type of grass.