Entrance, driveway and parking layout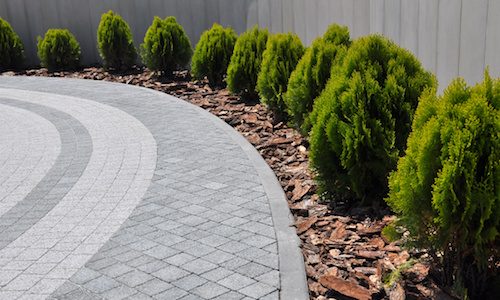 Custom-made entrance and driveway creation
From $ 10,000, our team carries out extraordinary projects that meet your expectations.
First impression: wow!
We generally spend more time imagining our house and our backyard, than dreaming of the driveway that greets and takes us there.
However, beyond its utilitarian role, this aspect of our home gives the first impression, and plays an undeniable role in terms of the style, accessibility and warmth projected from our home address.
Need a trusted team for your project?
Naturally.
Design a driveway
Traditionally, driveways had a strictly pragmatic function. Times have changed and today, beyond practicality, aesthetics are also front and centre. You can now facilitate access to your home or garage, with style and elegance that sets you apart.
In short, think about your lifestyle, your needs and your space. Then also look at the style of your home. An driveway that enhances your architectural style will increase the value of your home.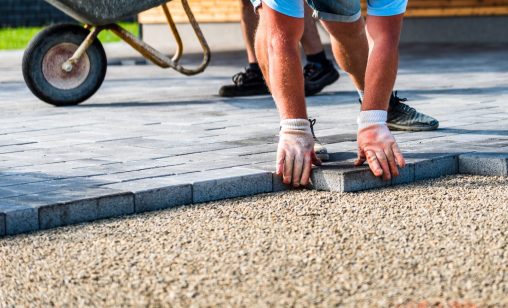 Here are some elements to consider for a successful project:
Layout: do you prefer straight lines, curves or something in-between.

Space optimization: how many cars do you plan to have? Are there there other elements for which it would be necessary to make room (boat, trailer, camper, etc.)?

Do you install a Tempo shelter in the winter and what are your municipal guidelines?

Daily traffic: garbage cans, bikes, luggage, guests that park in the street and walk over.

Easy access to the house or to the garage (bringing in groceries, for example).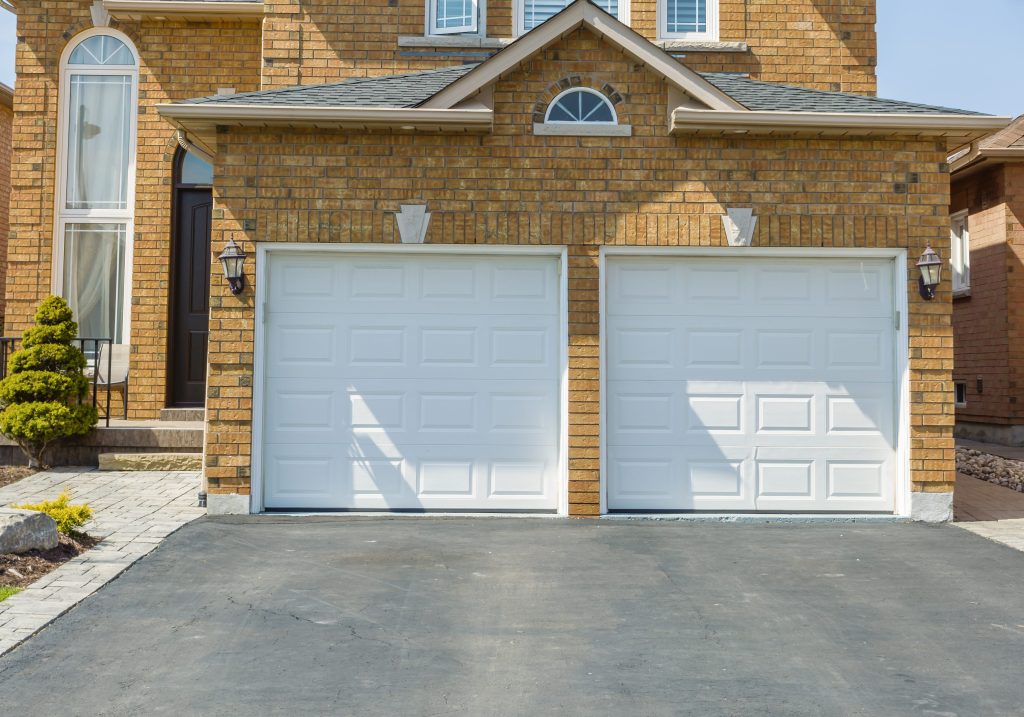 A paved driveway
The most popularly used product for driveways is undoubtedly asphalt. Combining asphalt in the parking lot and paving stones for the entrance and walkway is a trend. The asphalt-paving stone duo combines pretty and practical, drawing an elegant path for pedestrians to get to the residence, while framing your driveway and home.
Advantages :
Economic

Requires very little maintenance

Pairs well with most furnishing styles
Disadvantages :
The surface becomes very hot at high temperature

Has a short lifespan (less than 20 years

This is a choice that is not environmentally friendly.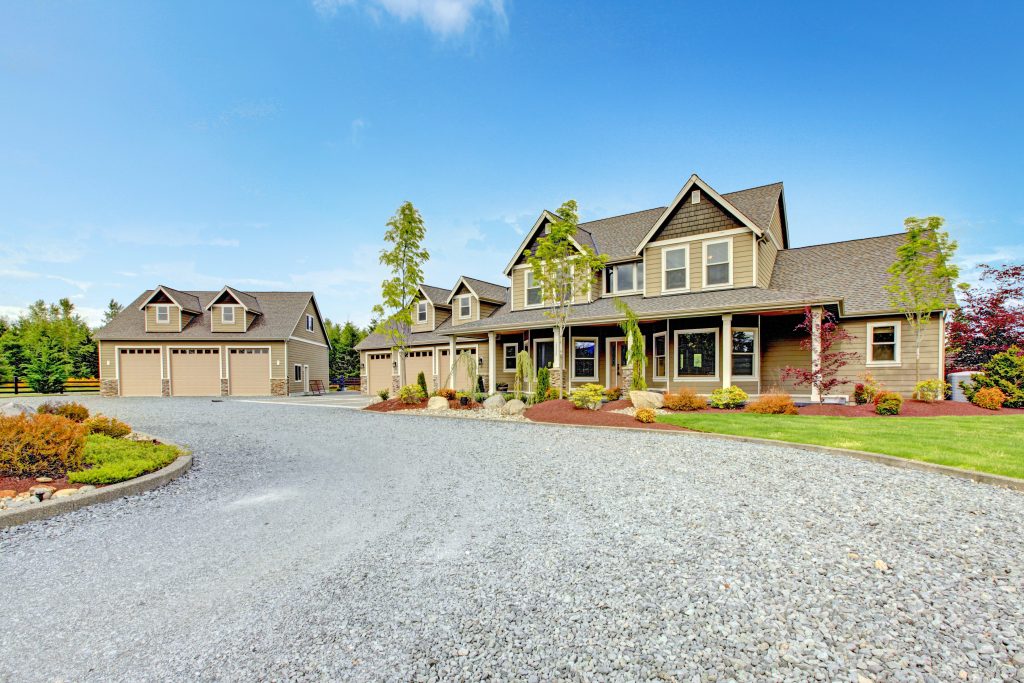 The gravel, chippings and pebbles entrance
For the driveway, there's gravel and pebbles. Available in several varieties of colors and sizes, they allow you to easily customize your driveway. Play with styles and models to create an original effect, that reflects your style. Perfectly ecological, this choice lets water filter to avoid runoff. Reinforced turf or permeable pavers are also "greener" options that are gaining in popularity.
Advantages :
Filters water to 

This is the cheapest option

Perfectly ecological
Disadvantages :
Gravel must often be added for frequent maintenance

Not ideal for snow removal

Sometimes messy and damaging to cars

In Quebec, some municipalities prohibit it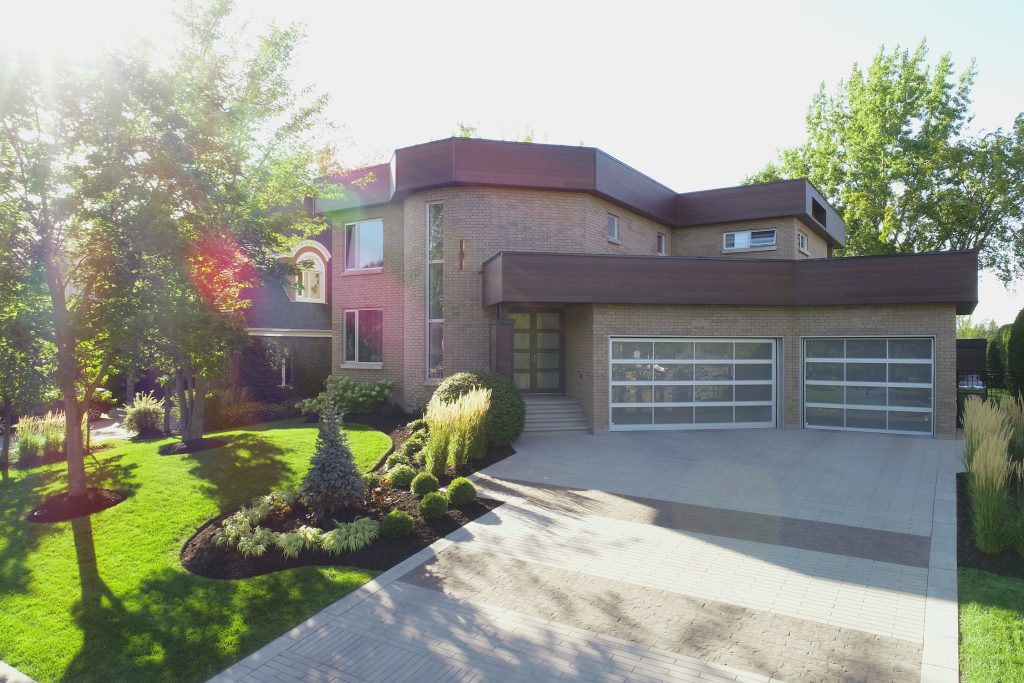 A paved and permeable pavement entrance
Paved driveways are available in many textures, colors and thicknesses.
Installed in a block that can be arranged in several ways, the pavers offer multiple possibilities of colors and textures for an original effect at the height of aesthetics. Be aware that thicknesses vary and the work is more arduous depending on the upgrades required. Hence the importance of doing business with professionals. Also note that the price of the tiles varies according to the different collections chosen.
Advantages :
The possibilities are almorst endless when it comes to colors and formats

Repairs is easy and inexpensive

An eco-responsible choixe

Allows a very long lifespan

Coordinates with almost all types of exterior siding

Enhances the value of your home
Disadvantages :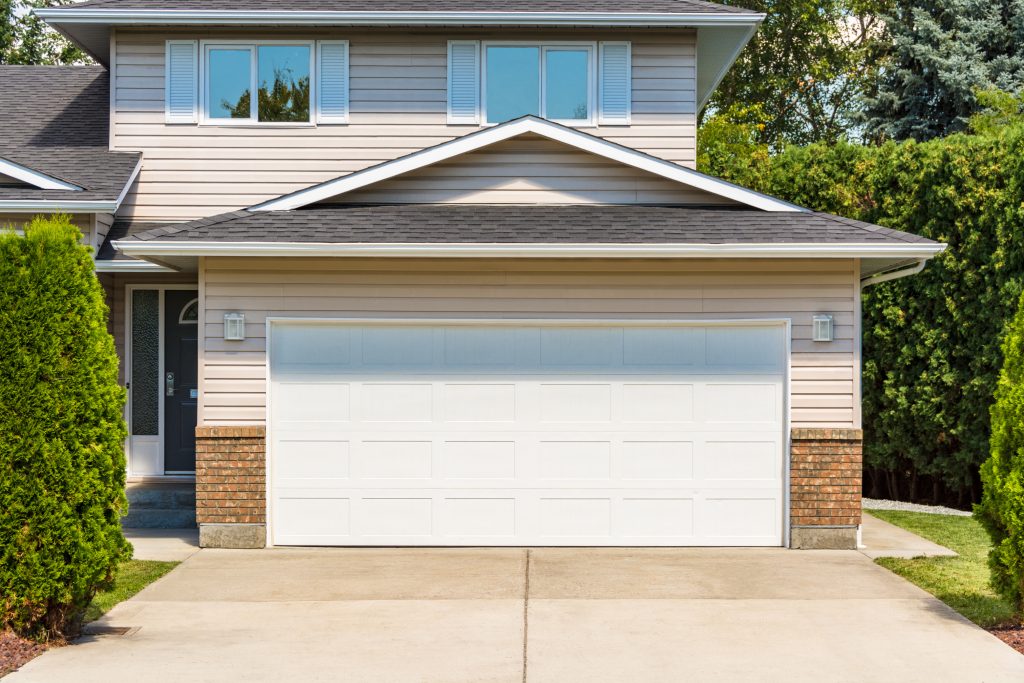 A poured concrete entrance
Poured concrete is an alternative that offers the possibility of several colors and makes it possible to coordinate with several types of residences. Poured concrete is often left smooth and can also be stamped to give it texture.
Advantages :
Has a long lifespan when done well
Originally pale gray in color, concrete goes well with homes
Possibility of several colors
Disadvantages :
May react badly with de-icing salt during winter
The installation cost is high
Difficult to repair when it breaks with freeze and thaw
When concrete is stamped it can be slippery when wet
Frequently asked questions
How do I include my driveway in my landscaping?
A successful driveway layout depends on careful choice of design, materials and method of execution. The perfect combination of these three factors will make all the difference.
What materials should I use for my driveway or garage driveway?
Several materials can be considered for your residential entrance. Whether it's your budget, your tastes or the style you want to give to your home, we're here to help you make the best choices.