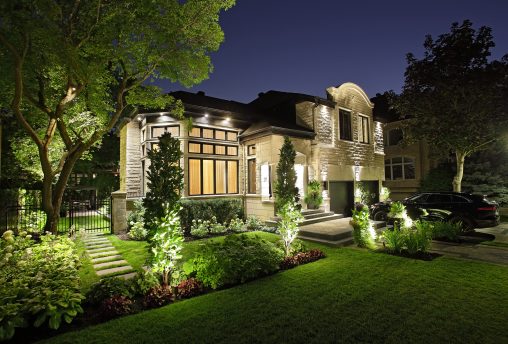 Landscape Lighting : for a new environment
Yard lighting provides heightened security and showcases your landscaping.
Depending on your needs, outdoor lighting may require a certain expertise, especially if you opt for underground wiring. Fortunately, GTL paysagiste can provide sage advice in the area of landscape lighting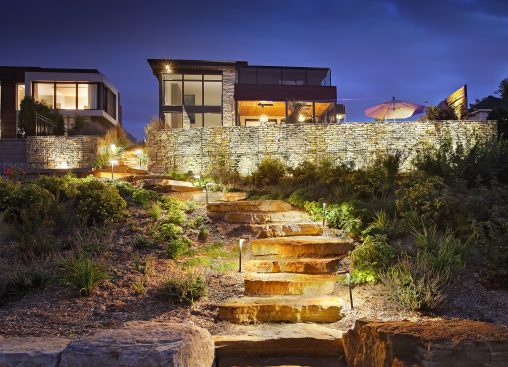 The perfect courtyard, day and night
The art of outdoor living, or outdooring, has become the rage in recent years.
To make your yard an oasis of relaxation,  it provides a spot for friends and family to gather. Building a gazebo to house your outdoor kitchen allows you to experience the joys of outdoor cooking throughout the summer, regardless of the weather.
We build green spaces for an excellent outdoor experience.
Whether it is landscaping or yard lighting, we integrate the structural elements that add value to your backyard and property. GTL's expertise in this area is backed by 16 years of construction and outdoor carpentry experience.
To showcase your outdoor setup
Certain aspects of your property and yard warrant being displayed, especially at nighttime.
Whether it is your garden, trees, or stairway, GTL Paysagiste knows how to bring out the best in your outdoor setup. In fact, our team can create a stunning shadow and light effect.
For example, by means of a special lighting technique, we can emphasize the relief design of your stone or brick wall.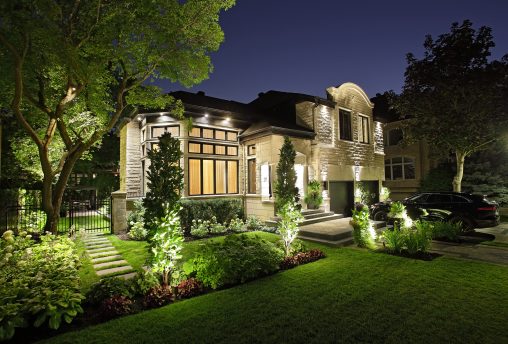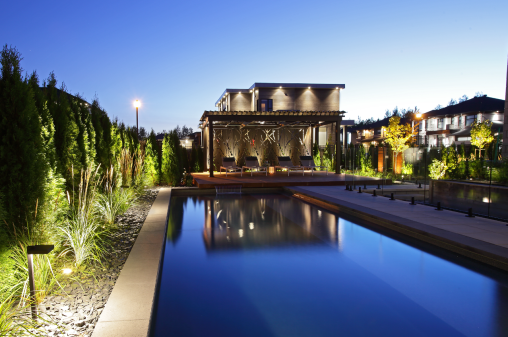 To create a new atmosphere
If you wish to extend your warm summer evenings, landscape lighting is a winning investment.
Depending on the type of lighting and its placement,
it is possible to create different atmospheres for your patio.
For example, equipping a light with a diffuser produces soft lighting, which is an option to consider if you desire an intimate atmosphere
To make your yard more secure
Landscape lighting is not strictly for aesthetic purposes, it also makes your home and yard more secure, and in turn, makes you feel safer.
For example, lighting the edges of walkways makes it easier for your guests to move about without worrying that they might accidentally damage your shrubs or flowers. In addition, adequate outdoor lighting can keep undesirable visitors, like skunks and raccoons, away from your backyard.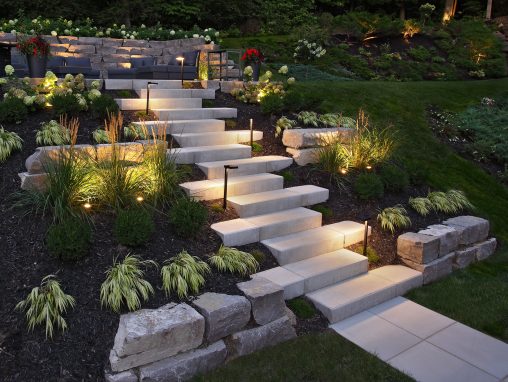 Some of our achievements
Our achievements are carried out in close collaboration with our customers, to offer them a durable product that meets their needs and fits in with the style of the property
We offer our outdoor lighting services on the south shore and in the townships (Candiac, Brossard, Saint-Hubert etc.).
Large territory
We are recognized for our expertise and quality of work on the south shore, in Montreal and eastern townships