Landscaping and design of flower beds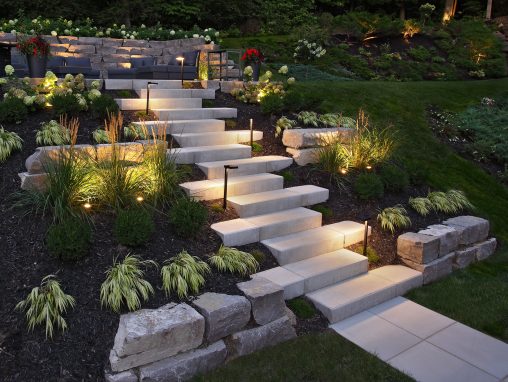 Expertise and precision for your green space
The flower beds define the contours and character of your spaces. Our team pays personalized attention to their execution to create a unique atmosphere around your home.
Whether for an individual or a business, our team of qualified horticulturalists will embellish your land by setting up flower beds. Groves of English country flowers, modern flower bed, flower bed, green vegetation cover, each type of flower bed requires special attention!
Horticultural experts
We work with various types of flower beds that adapt to your needs and tastes.
To obtain beautiful flower beds, it is necessary to analyze and understand the nature of the land, the region and the plants that are installed there. The composition of a flower bed takes into account the hardiness zone, the type of soil, the amount of sunshine, the exposure to the wind and, of course, the aesthetics of the land.
Our landscape architects take all these elements into consideration to create the plan of the flower beds. It is also necessary to choose the colors and the species of plants which will coexist in harmony.
Our realizations of flower beds
Our work is recognized by the quality and precision offered by our teams at each stage of the project.
We are proud to work with our clients to improve their quality of life.