We collaborate with several press organizations and magazines such as Je jardine, Mixte Magazine, and La Presse.
GTL Paysagiste is a reference in the field of landscaping, trusted by journalists and editors looking to publish articles on landscaping and green space maintenance.
If you are a journalist, blogger or editor and would like to collaborate with our team, contact us!
Here are some articles in which we have appeared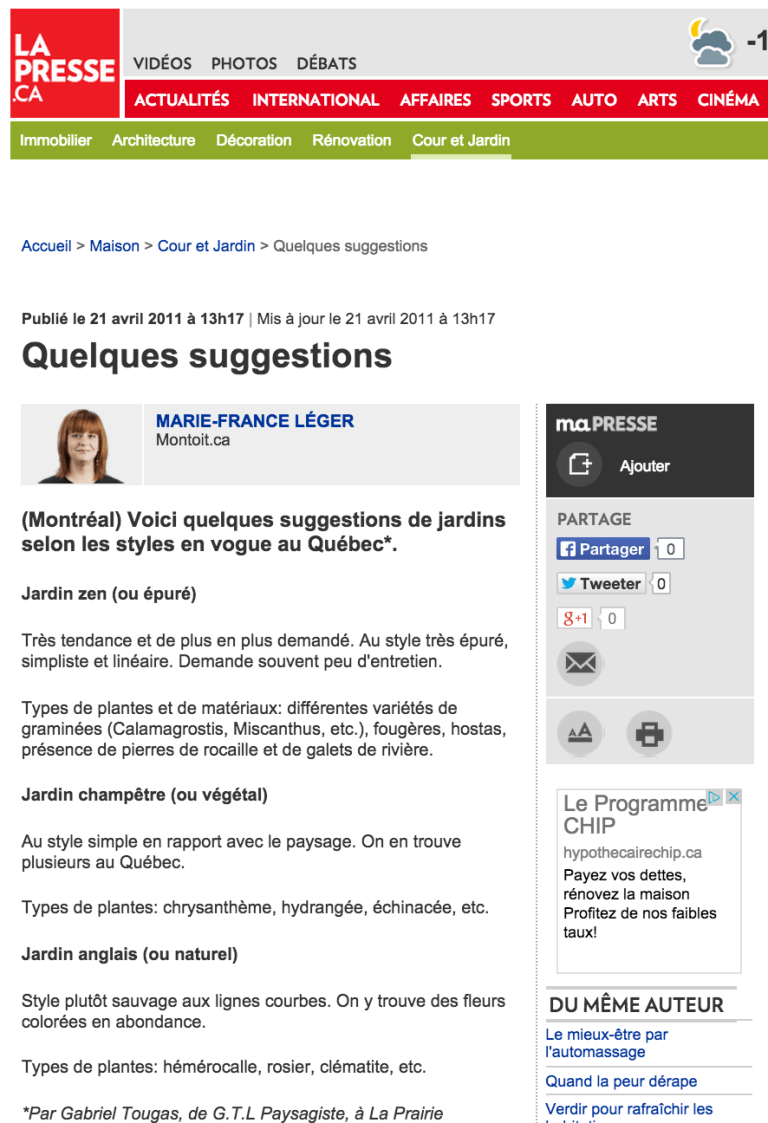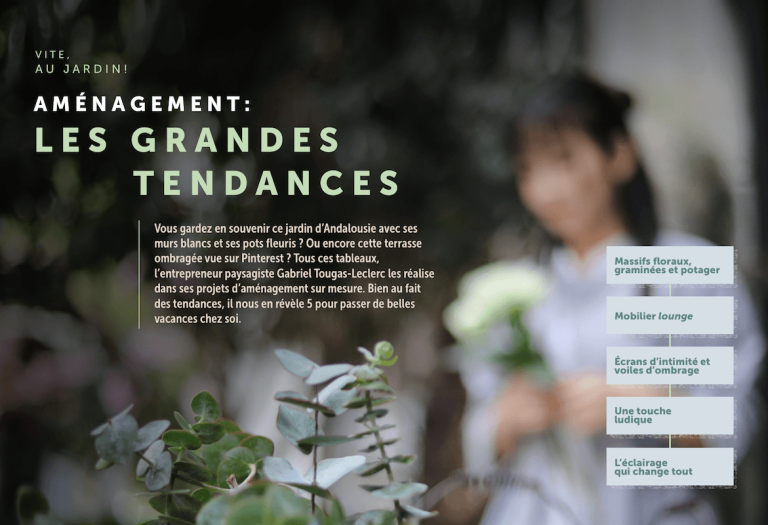 Write to us for any collaboration request with G.T.L. Paysagiste!