Commercial, industrial and institutional landscaping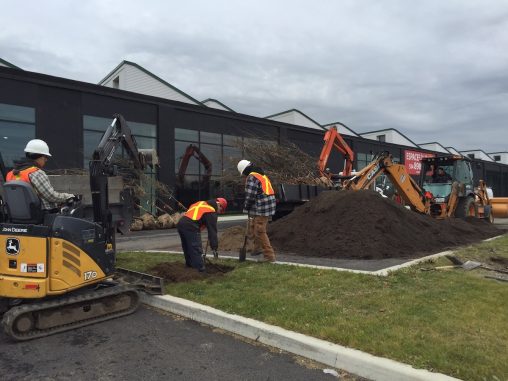 The facade of a business is the first impression clients get, and its maintenance will guarantee them a welcoming environment. This enhancement will make an immediate impact on your society's image.
We are landscaping experts. We are known for improving commercial, industrial and institutional brand images
We service storefronts, common spaces for enterprises and municipalities who, in rising numbers, continue to put their trust in us.
G.T.L. Paysagiste has also been selected in the design and accomplishment of many notable projects, such as :
The landscaping of a hotel complex in Montreal
The restoration of sections of the Châteauguay river shoreline
The revitalization of the Yamaska river in St-Hyacinthe
Planting projects commissioned by the organization Tree Canada for various clients, such as the Canadian National Railway Company (CN), the Autorité régionale de transport métropolitain (ARTM; formerly the AMT) and l'Université de Montréal (UdeM)
OUR CLIENTS TRUST US
Our clients include :
The city of Contrecoeur
Plaza Rive-Sud (formerly Espaces Rive-Sud)
Collège Jean de la Mennais, La Prairie
Vignoble Domaine Saint-Jacques
Maison Lenoblet-Duplessis
Caisse populaire, La Prairie
Royal Bank, Candiac
And many other commercial and industrial buildings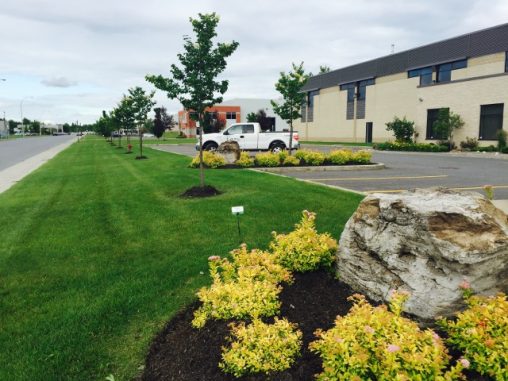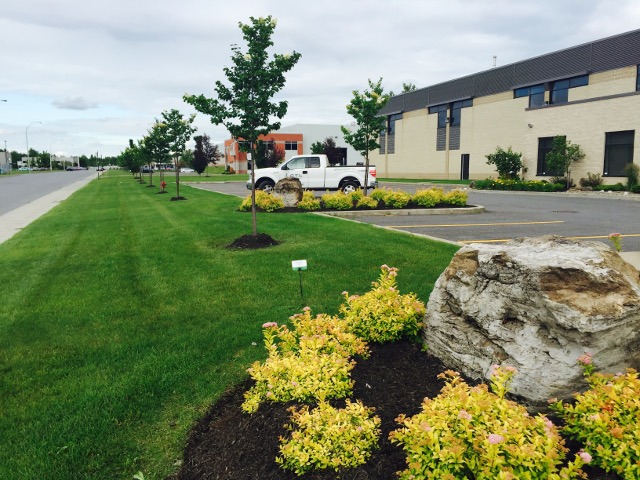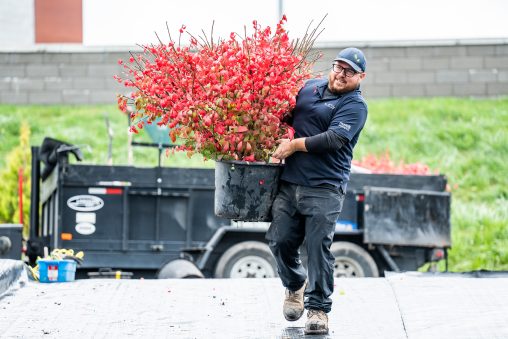 The approach to a commercial project differs from that of a residential project. Our experts will offer you suggestion that are specific to the particular needs of commercial landscaping. Among our options are turnkey solutions that offer an efficient and time-saving advantage. Our role is to create a space that effectively reflects your business brand image.
It goes without saying that landscaping requires maintenance, particularly in commercial and industrial sectors.
The level of care given to the upkeep of your green spaces directly impacts how your business is showcased. Neglecting this aspect would greatly hinder your clients' experience.
For this, G.T.L Paysagiste offers many maintenance solutions adapted to your needs: all with the value of building a trusting and long term relationship with our clients.