Pond or water garden development
To start a project, contact us
Natural garden for relaxation
Historically, water basins in gardens or outdoor courtyards provide a place of peace, quiet and meditation. When a yard allows it, we like to help our customers recreate the elements of nature: ponds, aquatic plants, natural pond or modern pond that suit their backyards, their desires and their budgets.
When the design is well thought out, the installation of a water basin allows a minimum of maintenance to benefit from it amply all year round. The flowing water is not only pretty, it also provides significant physical and mental benefits.
Well organized, a water basin brings calm, calm, zen and serenity to your garden.
Like any project, you just need to start with the relevant information, call on qualified landscapers and define your expectations from the start. The right pond or water garden is at your fingertips.
What type of water garden are you looking for?

There are several types of garden or water basin: rectangular ponds for a modern aesthetic, stone ponds for a natural effect integrated into the landscape, ponds with multiple waterfalls, ponds with bridges, fountains and even Red fishes.
Like swimming pools, we can identify two major trends:
the dug basin
the surface basin (above ground)
What type of wall to choose for your water garden?

The flexible liner offers you moldability
Created from waterproof canvas (geomembrane), it's commonly used to create natural-looking ponds or basins. Tap into your artistic inspiration, draw the shape of your pond, and we do the rest.
A little more complex to install, the flexible liner has the advantage of being economical and weatherproof. Choose rubber, or PVC, that's resistant to ultraviolet rays, then imagine the contours of your pond. You have the freedom to shape it as you like.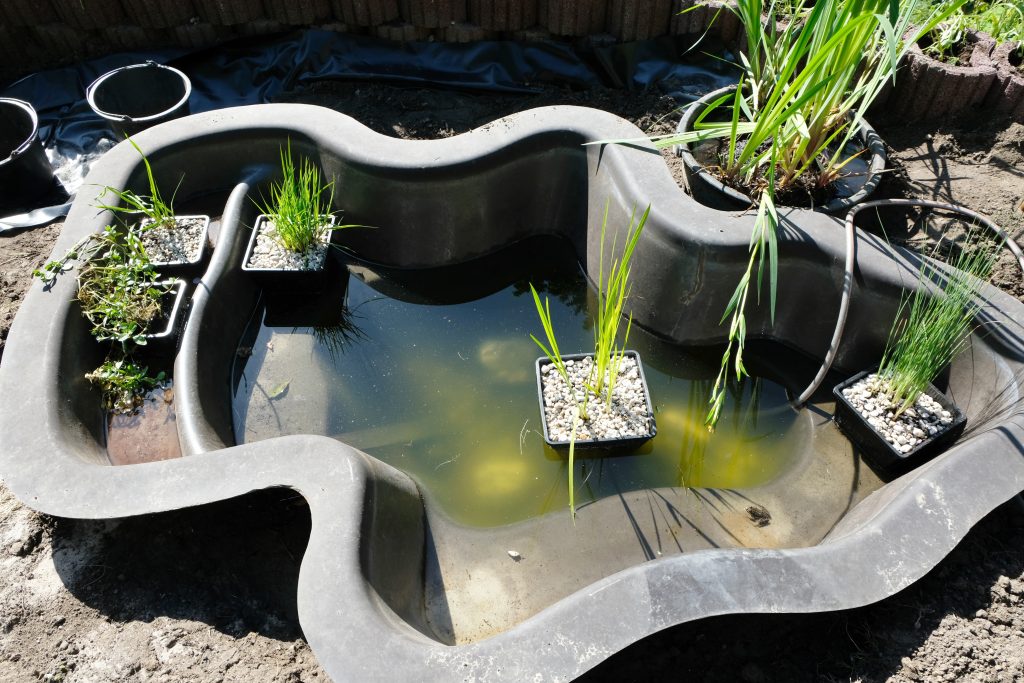 The second option is the rigid liner
On the other hand, the rigid liner is easier to install and built from concrete, aluminum or metal. Because it's a predefined shell, we simply dig a hole in the spot that you've chosen. Round, square or oval, the option is yours.
Define the theme and the elements to be incorporated into the pool

After choosing the type of liner, additional factors must be considered before digging in. For example, will you include an:
autofill system

bottom drain (to drain at the end of the season)

pump so you can add a waterfall

a pool of fish (also, will they spend winter in your pond)

array of plants (submerged, emerging or floating versions)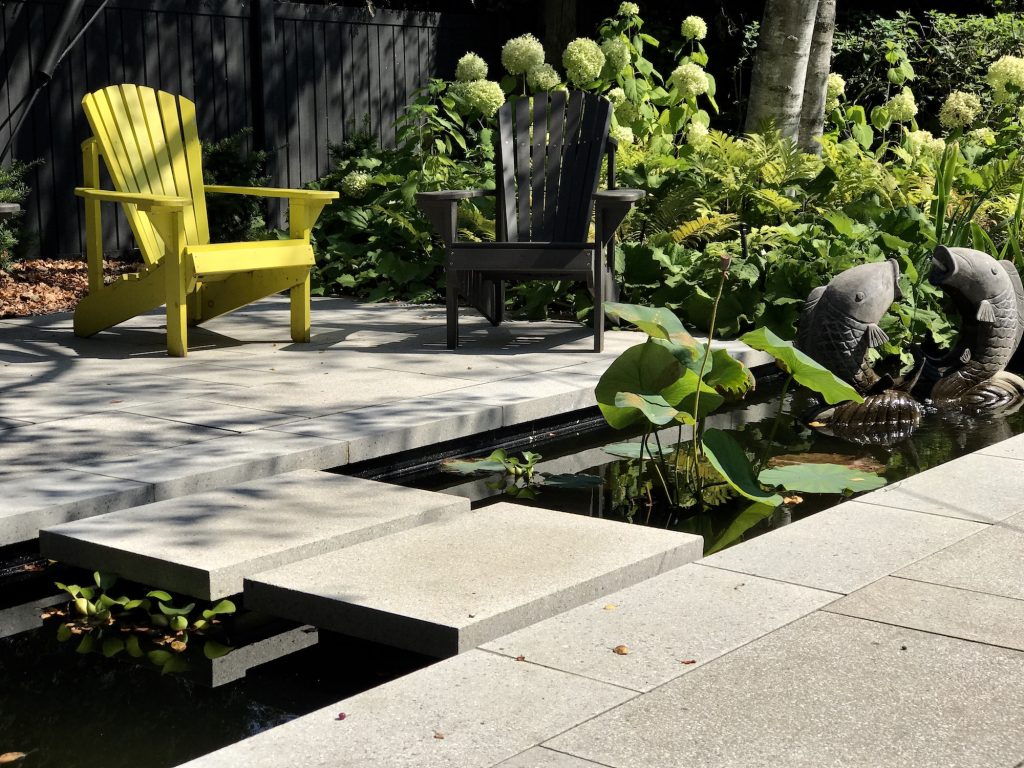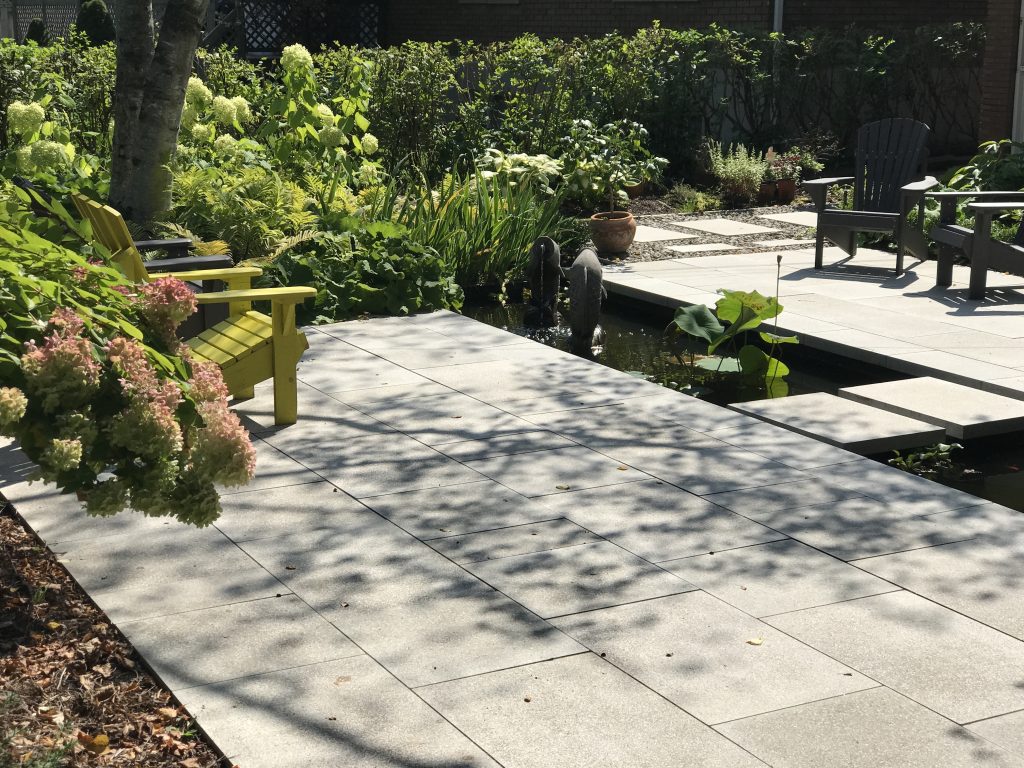 Each of the elements will have consequences on the proper functioning of your water basin or pond. It's normal to not have the answers to all these questions. We're here to explain the repercussions and implications of each one of your choices.
Above all, don't forget to confirm municipal laws concerning ponds or water basins, and identify buried wires and pipes with their location. For everything else, we're a reliable resource that will guide you to finally creating a water garden that enhances your exterior.
Prepare your project: the easy way
Write us