Excavation services
Preparing the area, a crucial step
G.T.L. has the expertise and state-of-the-art equipment to ensure that your excavation will be handled quickly and efficiently !
Why call on excavation services ?
Excavation is one of the most important processes in a landscaping project. This is why it is so important to properly plan, work with solid bases and trust the experts.
Understanding and analyzing the soil is essential in ensuring proper installation of solid structures. These run the risk of sinking when foundations are laid improperly.
It is an investment that ensures the long term viability and durability of the project.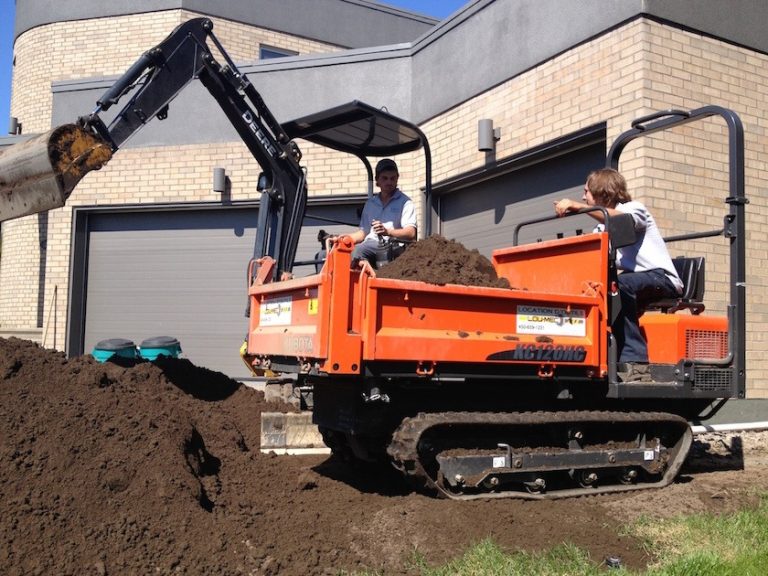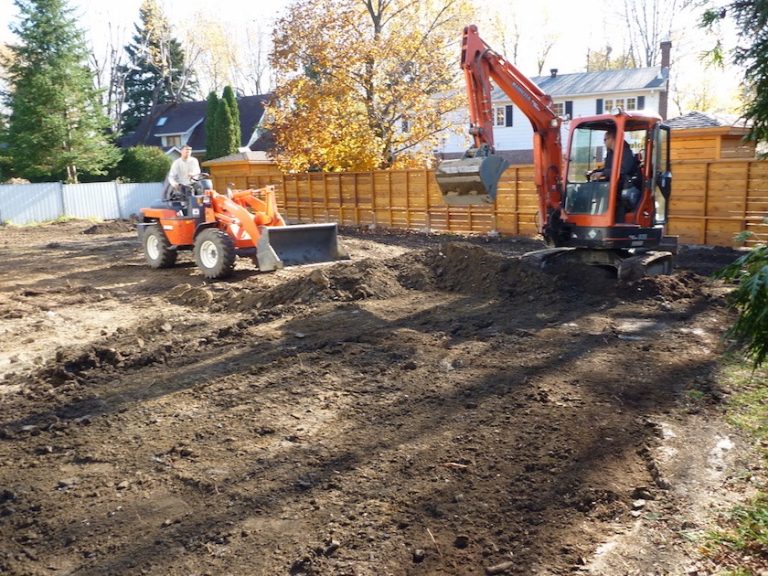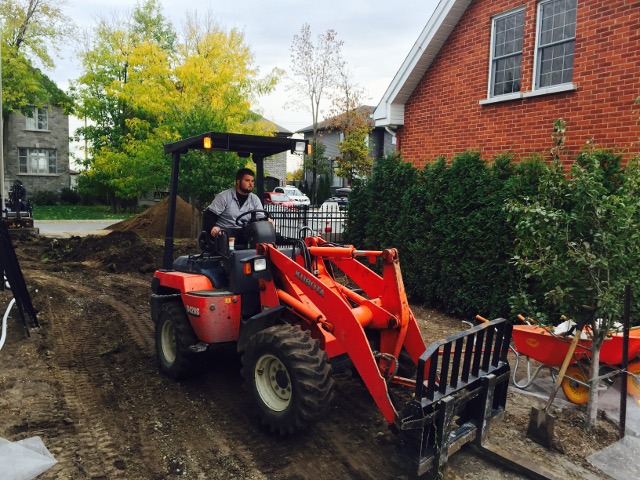 We offer custom excavation work or mini excavations, tailored to your needs and in accordance with current BNQ standards.
Before sowing grass, building a terrace, installing timbers or planting, our team will begin by studying the nature of the land and propose personalized solutions.
We are offering a complete landscaping service. Free your mind and entrust your project to experts in the field
Different types of excavation
Excavations of all types
Our team will adapt to every budget and idea, which has enabled us to build such a broad palette of experience.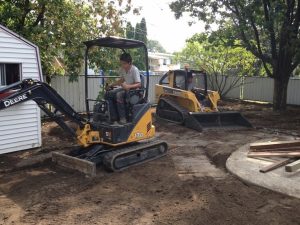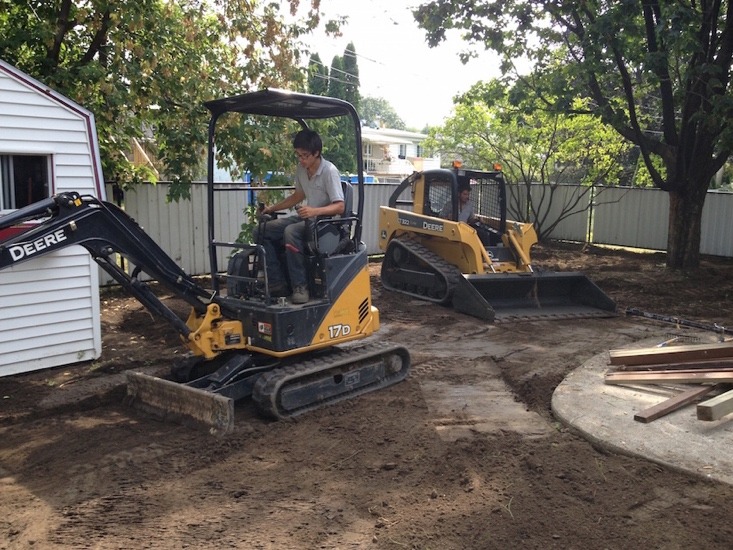 Ground levelling
Our experts in earthmoving begin by preparing the land and soil. Whether it be for seeding grass, laying sod, building a driveway, pond, retaining wall or laying paving, every project begins with ground levelling.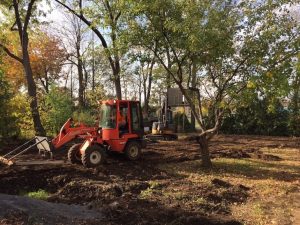 Grass, stump and tree removal
Depending on the landscaping plan, it is often necessary to remove existing elements. We will take care of grass removal, tree and bush cutting as well as grubbing.
Once the excavation is finished, we ensure that all earth and debris are removed. Now, the project has begun to take shape with a solid base.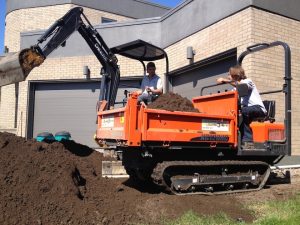 Needing an experienced landscaper to plan your project? Write to us